Voodoo: from indie studio to mobile publishing giant in less than two years
---
I'm a software developer by day and games programmer by night, making Card Crusade with my brother. In this post, I analyze what makes a breakout success. Interested in chatting about game design, marketing, or anything else? Join our Discord!
The first few sections of this post are mostly historical. A bullet-point summary of key takeaways is provided at the bottom of the article.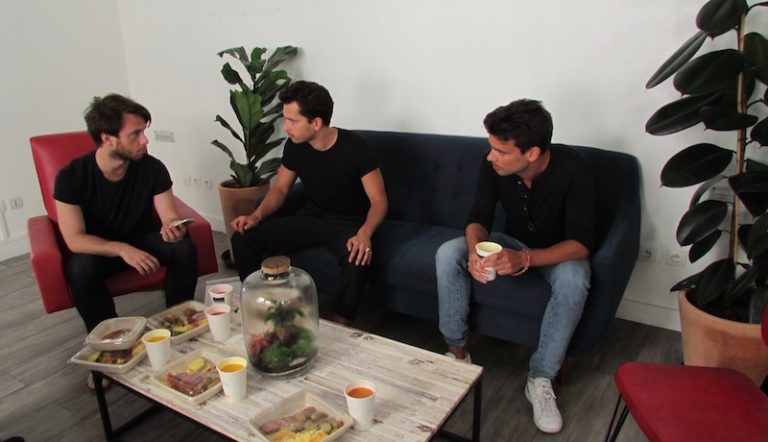 At the moment, Voodoo is the undisputed king of mobile game publishers.
You may have heard that they're the reigning champions these days, the bad guys who make millions ripping off indies (see the Hole.io controversy). But you might not have known that just a few years ago, they were a regular indie game studio, just like everyone else, trying to make it in an increasingly saturated market.
Whether Hole.io is more than a blatant clone is a question for another article. What's more interesting to me is, why was Voodoo successful where Ben Esposito wasn't? (Or hasn't been yet; Donut County may prove to be a big hit whenever it finally comes out.)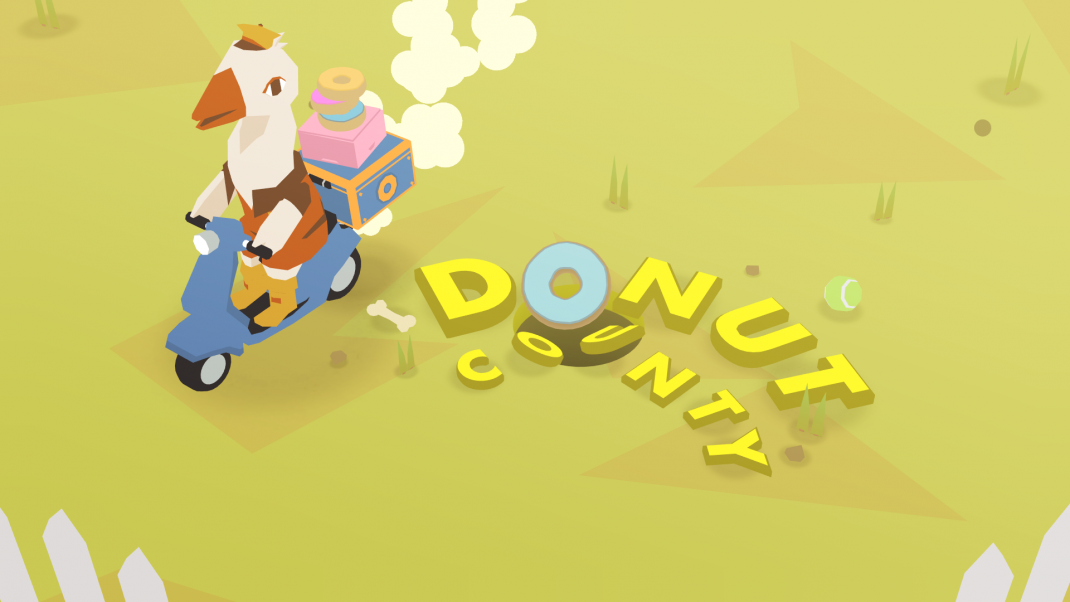 In 2013, Alex Yazdi and Laurent Ritter started their company in Paris, France. For the first three years, they didn't do anything particularly remarkable -- they studied the market, they developed a strategy, and they made some games (Bool, Quiz Run). They had good success; Bool reportedly got 200,000 downloads in the first week. Business was good, but they weren't making millions.
Then in November 2016, they released the infamous Paper.io. It captured the .io craze of the time, chasing the tails of hit games Agar.io and Slither.io. In this game, like other .io games, you control a small character in a massively multiplayer two dimensional world, competing with others to become the largest. But Voodoo's game had a catch: it wasn't multiplayer.
This was an equally smart and controversial decision. Developing a massively multiplayer online game is one of the hardest things a small studio can attempt. Gaining traction is difficult, as is scaling the backend -- but you don't need either of those things if you just make a single player game.
As you can imagine, most players were disappointed when they found this out. In fact, Voodoo did such a good job of faking it that most players didn't even know it was a single player game. Some accused them of shady tactics; in reality, they were just trying to make a hit.
Now here's where things get interesting. What do you do if you just made a hit game that raked in a bunch of ad money? Would you use what you'd learned to make another one? Would you keep pushing it to get more and more downloads?
Not Voodoo. Immediately after their first big success, they left the game development industry completely.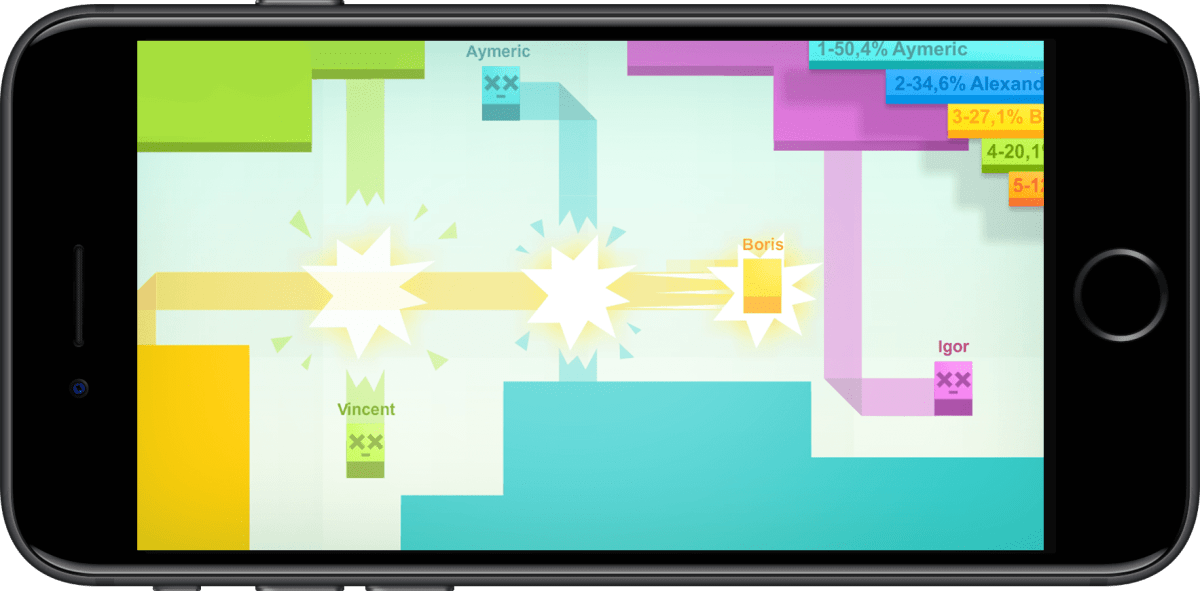 I'm not close enough to any Voodoo employees to know why they made the switch -- maybe they weren't making enough money, or maybe making their own games was too stressful. Either way, they quickly pivoted from self-funded indie studio to VC-fueled publishing giant.
The change was nearly instant. From an interview with GameAnalytics, we learned how they found their first game to publish:
We created a script that scraped the Google Play store, where you could find the studios' emails at the time (you couldn't find them on the iOS app store). That gave us about 36,000 emails in less than a day. We ran A/B tests on different emails, different subject lines mainly. Then we emailed everyone with the best working headlines. After that we got about 500 responses and from that we got one game.
This is starting to sound like the Voodoo we recognize: something ineffective, done at massive scale, becomes massively effective.
And so arose Fight List, a casual word game that felt like an action game. After that came Flappy Dunk, a clever riff on the infamous Flappy Bird; Snake VS Block, a spin on Ketchapp's block-breaker game Ballz; Rolly Vortex, a dumbed-down Super Hexagon; and many other twists on simple, casual games.
Unlike most game studios (I'm looking at you, Halfbrick) who struggle to recreate past successes, Voodoo used their hit game Paper.io as a launching pad. As of this writing, they have raised upwards of $200 million in venture funding; and 11 of their 29 iOS games launched in 2017 have hit the top 10 overall in Apple's App Store.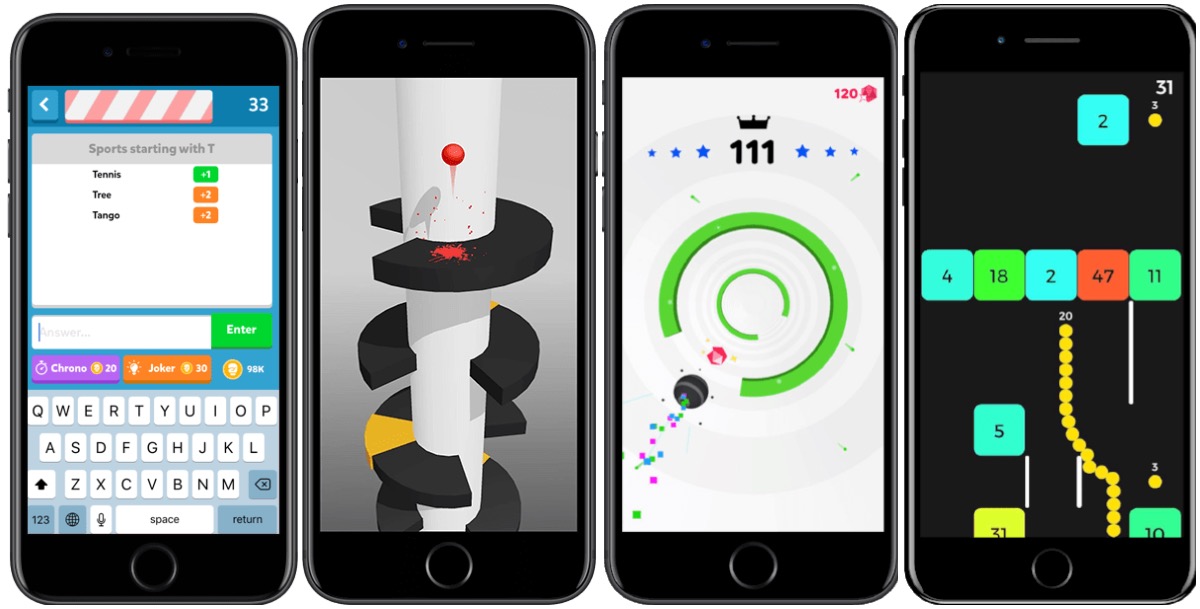 So how did they do it? How did a small game studio become one of a small handful of companies that make millions of dollars on mobile games?
The nature of the mobile games market encourages a winner-take-all outcome, more so than desktop and console platforms. A handful of one-man indie game studios (Zach Gage, TiNYTOUCHTALES, Slothwerks, Phillip Stollenmayer) have carved out a piece of the pie, usually with premium titles. However, these small studios are the exception and not the rule; the majority of studios thrive on a small percentage of players making thousands of dollars of in-app purchases, and/or obsessively spamming players with ads.
Voodoo made some very smart, strategic decisions that no one else has made:
They discovered a massive emerging market, hyper-casual games.
They picked one monetization model (video advertisements) and did it well, prodding users to watch ads to continue winning streaks.
They bought a massive amount of social media ads on Facebook and Instagram showing skilled vs. non-skilled gameplay, the perfect differentiator for hyper-casual. "If you get to X points, you are legally skilled." It's cringey wording, but very effective.
Their products are all essentially minor innovations on established games, so that they're instantly recognizable, but just different enough to be interesting.
Most importantly, in the immortal words of Ron Swanson, they didn't half-ass two things; they whole-assed one thing. They learned from their failures -- they could tell they weren't going to be the next Blizzard, so they pivoted to publishing, with a special focus on their strengths, user acquisition and monetization. And they didn't respond to failure by fragmenting or worse, giving up entirely; they just switched their focus to something else.
Who in their right mind cold-emails 36,000 publishers to get one game? A few cool-headed developers who are now millionaires, that's who.
---
Thanks for reading! Leave a comment below or send me a message on Twitter. Special thanks to JanPaul for helping revise an earlier version.